Companies that embrace digital technologies such as a Transport Management System (TMS) will gain a distinct advantage over those who stick to the old ways of doing business. And in the long run, those who do not adopt TMS will get left behind.
In this article, we explain what a TMS is, what challenges the road transport sector is facing, and the benefits of a TMS.
What is a TMS?
A Transport Management System – also known as transport management software – can transform many aspects of your transport operations, from planning through to invoicing.
But what is transport management software, and how does it work?
TMS is a software platform that helps optimise the movement of goods. If your business uses trucks and vans to carry out collections and deliveries, a TMS can help you do it better. Think of it as a digital tool which can improve the planning and execution of goods movements, as well as enhancing efficiency, cash flow, and compliance. Furthermore, it helps you deliver a better customer experience, leading to stronger client relationships and customer retention.
A good TMS will give you real-time visibility of your entire logistics operation, from job creation and planning through to automated invoicing. Not only does it automate some processes, doing them quicker than an entire team of people – it also plans more efficient vehicle loads, routes and schedules.
In addition, you can track vehicles and consignments with location data, have driver and vehicle compliance data at your fingertips, make sure you meet increasingly demanding customer SLAs, and even automate the invoicing process. By collating and organising data then making it easily accessible, a TMS gives you ultra-clear insights into every aspect of road transport operations. This enables you to pinpoint areas where you can improve even further.

What are the main challenges facing the transport industry?
The pandemic accelerated a trend that had begun before Covid and has forever changed how goods reach customers. Home deliveries are up; high street deliveries are down. The UK is now the third largest market for e-commerce, behind China and the US. According to the Office for National Statistics, between 2012-22 online sales increased from 9% to 30% of total sales, surging during the Covid-19 pandemic.
The industry has naturally responded rapidly – for example, the number of warehouses in the UK grew by 88% in the 10 years between 2011 and 2021. Digital technology has also played a key role. Platforms like TMS have enabled retailers to scale up and expand by working closely with third-party logistics providers (3PLs) and even 4PLs who provide an end-to-end service by combining the services of multiple 3PLs. Customers now not only want but expect faster fulfilment, plus better visibility on tracking and ETAs. They use digital platforms and expect their transport partners to adopt them, too.
At the same time, the road transport sector is facing growing challenges. Congestion is estimated to cost the UK freight sector £3-6 billion per year, and margins are extremely tight. Analysis by Motor Transport magazine of the top 100 UK transport operators recorded an average profit margin of just 2.3%. There is also growing pressure on operators to reduce their emissions.
This all means that digital technology is no longer a "nice to have" or an optional extra for road transport operators. We are reaching the point where businesses must consider the option of embracing digitisation to ensure longevity.
What are the key benefits of a TMS?
There are many ways in which a TMS can save you time and money, from improving office productivity to reducing delivery costs per mile. Access to real time data, as well as electronic proof of delivery (ePOD) also go a long way to improving the customer experience – and happy customers are loyal customers. On top of this, a TMS helps improve the speed and accuracy of invoicing; this improved cash flow can make a huge difference to business success.
By implementing a TMS you can improve shipping times and reduce haulage costs, while enhancing internal and external communications. Increased efficiencies all add up to better margins and higher customer satisfaction – both key metrics in a competitive marketplace.
Here are some of the key benefits: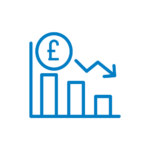 1. Cost savings
A TMS can reduce haulage costs by optimising delivery and collection schedules while still ensuring that you meet or exceed customer SLAs. You can find better ways to work such as combining different routes and loads as well as ensuring you're using the right vehicles. All this adds up to fewer empty miles and lower overall costs per mile.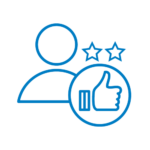 2. Sustainability
Major logistics providers are already focused on emissions reduction. But increasingly, small and medium-sized operators are also being asked by their clients to reduce emissions. A TMS can help reduce total fuel consumption, which comes with a corresponding cut in carbon. And of course, slashing the amount of paper your business uses also brings environmental benefits.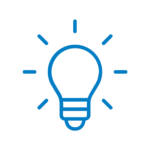 3. Customer communication
Your clients benefit from greater transparency, as being able to share vehicle location or consignment tracking data enables you to be more accurate and more accountable.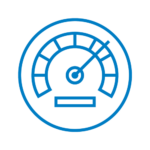 4. Better visibility
You have real time visibility of every consignment and vehicle. If you're using third parties, a TMS can help you track their performance giving you better visibility of your supply chain.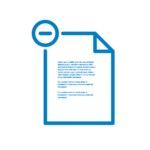 5. Safety and compliance
We work in one of the most heavily regulated sectors of industry, and for good reason. A TMS can help keep you on the right side of the law, while tools like driver behaviour monitoring can further improve road safety.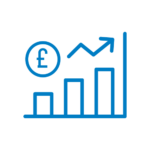 6. Improved efficiencies
Digitising and automating certain processes such as freight scheduling or invoicing, reduces the human resources they require. As well as being quicker, they also reduce the risk of human error such as late or lost paperwork.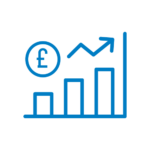 7. Better record-keeping
Going paperless means you eliminate the risk of losing or misplacing pieces of paper. The office team always have supplier and customer contact details just a click away, making it much easier to process repeat orders.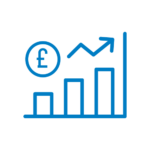 8. Improved cashflow
Automated invoicing means more accurate billing of clients and it can be considerably quicker, too. This all helps improve a company's cash flow.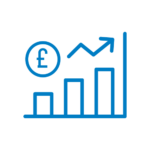 9. Integrated platforms
TMS can integrate with other digital platforms such as your warehouse management system (WMS), ERP, or even third-party accounting software. This creates a single source of information and makes it easily accessible.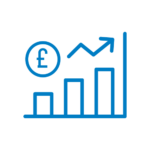 10. Continuous improvement
Data analytics from a TMS can help you spot trends, respond to challenges, and even identify areas for improvement within your business.
Time for TMS
Whether you want to upgrade your old TMS or have never used one before, the benefits are clear. A modern TMS can enhance and improve almost every aspect of your transport operations, from better planning of loads, routes, and schedules to electronic proof of delivery and automated invoicing.
Talk to us today and find out how your business can benefit from using a Microlise TMS.