In today's fast-paced and interconnected world, efficient transportation management is vital for businesses to stay competitive and deliver exceptional customer experiences.
A 2022 insight paper on growth acceleration for logistics companies (PwC's Global Strategy House) makes it very clear that investment in technology is one of the three main levers of growth common across the logistics sector. For a logistics business, responding to the challenges of responsible growth is an essential commercial requirement and will become a significant risk for others if they do not act.
For over 30 years, Microlise has provided reliable technology solutions, backed by outstanding customer service, to help transport and logistics companies manage their operations efficiently.
Microlise Transport Management System (TMS) provides core capabilities needed to create, cost, process, plan, deliver and invoice a customer order. Through accurate reporting, it also provides the data to underpin future decision making.
Our TMS solution can help:
Reduce costs
Improve cash flow
Enhance efficiency
Streamline invoice processes
Eliminate delivery paperwork
Increase customer satisfaction
Reduce wasted time
The Product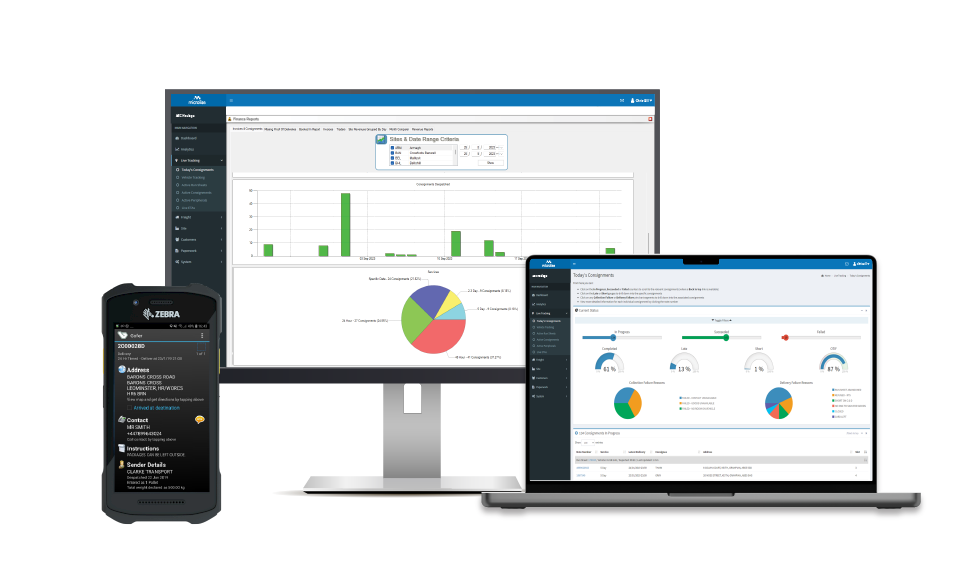 Through automating many day-to-day tasks, the Microlise Transport Management System helps streamline your processes and enhance efficiency, from order creation to delivery. The system is cloud based so it's secure and can be implemented with minimal effort. Unlike many transport technology companies, Microlise help you to manage the necessary change within your business and offer support throughout the length of your contract.
Our TMS lets you manage your orders, either through creating them in the system or by importing them in bulk. You can also manage the records of your regular customers to expedite the process and minimise re-entering details.
Once in the system, loads can be consolidated. Larger orders bound for a single destination for example, can be grouped and spread across multiple vehicles where necessary whilst smaller orders can be consolidated by vehicle for multi-drop journeys. Optimal routes can be planned and jobs costed using customisable rate tables.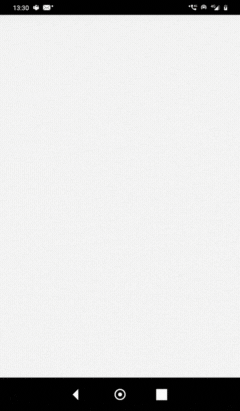 From here, consignments are sent for preparation through integration with your Warehouse Management System (WMS) or directly to picking staff. Once gathered, individual items or whole pallets are marked with a barcode in readiness to be scanned and loaded onto a vehicle.
Drivers set off with their list of jobs set out in order of delivery on the ePOD app, safe in the knowledge that what's on the vehicle correlates. Delivery paperwork is all but eliminated and through GPS, the transport office has a view of where the vehicle is.
At each delivery, items are scanned off the vehicle and signatures are captured. Proof of damaged goods or no replies can be captured using the device camera within the app. Proof of Delivery information is sent to office staff immediately facilitating instant invoicing.
The Future
Microlise TMS is the proud result of the acquisition of Vita Software, which, offers us one of the final pieces of our end-to-end transport management package. It is currently offered as a stand alone solution and as you'd expect of any Microlise product, comes covered by a comprehensive warranty.
Over the coming months, the TMS will be integrated to the rest of the Microlise suite of products… and the possibilities are endless. There is some cross over with our existing offering, in particular, SmartPOD and our Planning and Optimisation tool so we're working on the best way forward.
The end goal would be to offer a fully integrated overall Microlise solution that allows you to manage orders, costing and invoicing, optimise loads, manage resources, manage compliance, manage vehicle workshop activity, manage drivers, plan routes feeding directly into dynamic execution, manage deliveries and manage data to aid better decision making… all in a fully integrated solution and under a single, comprehensive warranty.

In Conclusion
Technology in a transport and logistics is no longer a luxury. To remain competitive, it's a necessity. Referring to the PWC Global Industry Survey 4.0, 90% of transport and logistics experts rated data and analytics as highly significant for decision-making in their companies over the next five years, which was above the average of 83% across other industries.
Logistics providers who adopt technology to integrate their value chain digitally have the enormous advantage of better forecasting, making it feasible to adjust capacity and adapt to an ever-changing landscape.
Our stand alone TMS offering, draped in the Microlise service wrapper, can no doubt enhance your operation and increase your competitiveness. Just imagine what the fully integrated, end-to-end solution of the near future will do for you.