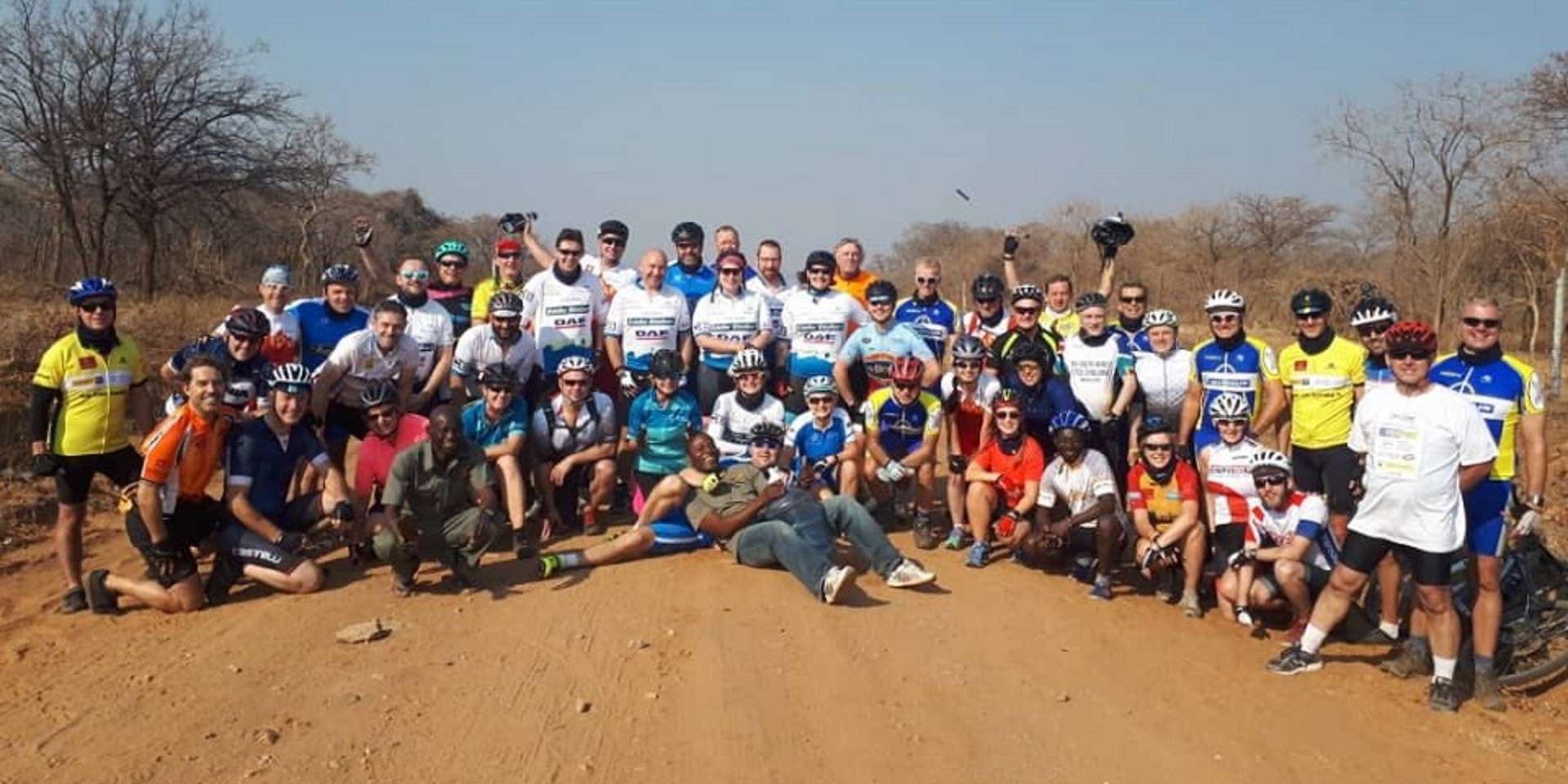 Conducting business responsibly is fundamental to our company's vision and culture, with these priorities embedded across our business. Sustainability and corporate responsibility are the cornerstones that help us to deliver positive results for our customers, communities and for our people.
Our pioneering technology-based solutions include software, hardware and services that help logistics fleet operators, off-highway fleet operators, and OEMs, to understand and improve on a range of key performance indicators across environmental emissions to operate safely, efficiently and compliantly.
The core focus of our business – 'Enabling a Safe, Efficient and Responsible Connected World' sums up how we progress our sustainability agenda with everyone – from the owners of the business right through to our graduates and apprentices – playing an active role.
Product Innovation
For more than thirty years, our pioneering solutions have supported fleet operators to reduce engine idling, vehicle mileage travelled and environmental emissions, through better driving performance, more efficient operations and safer, more compliant practices.
We challenge ourselves to develop smarter ideas and to constantly improve our technology to enable our customers to meet both business and sustainability goals. We reinvest in product innovation with an annual R&D spend of approximately £5m and have won a number of prestigious awards for our products and solutions.
Industry Benefit
Our technology and service tools improve industry standards and deliver improved sustainability and safety outcomes.
We are actively involved in collaborative R&D projects to evaluate alternative fuel technologies such as CNG, LNG, Dual Fuel, Electric range extended and Electric for HGVs. Recent projects have also seen us involved in the deployment of electric refuse trucks as part of an Innovate UK-funded project.
We are regarded as industry leading in terms of both our product portfolio and through a range of initiatives including our Road to Logistics programme and the Microlise Transport Conference along with the Microlise Driver Of The Year Awards programme which highlights outstanding performance by HGV drivers.
Customer Benefits
Our technology delivered tangible results to approximately 90,000 HGVs in the UK during 2020 including 14 out of 15 of the largest retailers, leading hauliers and third-party logistics providers. This contributes to positive impacts on environmental performance, improvements in air quality and urban environments while reducing consumption through intelligent planning and route optimisation. Other positive impacts include a reduction in accidents through improved driver behaviour and fewer vehicle breakdowns thanks to our vehicle health monitoring system. Cumulatively these products support reduced emissions, congestion and the negative societal impacts of both.
UK customers saved 246,610,480 Litres of fuel in the past 5 years. This is equivalent to a saving of over 645,000,000 kg of CO2.
This represents a saving of approximately 1% of the total annual CO2 emissions from HGVs in each of the past five years.
A real-world equivalent of the emissions saved through Microlise technology would see 280,435 family cars removed from UK roads.
Developing Our People
Developing the competency of our people through a career journey from apprentice through to senior management allows us to meet current and future customer requirements while our Learning & Development initiatives and Career Ladders support and promote employees based on their capability and experience.
Our apprentice and graduate Academy attracts recruits from diverse backgrounds with help from our partner Career Ready, an organisation that supports young people from disadvantaged backgrounds and through our membership of the Armed Forces Covenant.
We are committed to conducting our business with integrity, honesty and fairness. Our ethical framework hinges on our set of Core Values that provide a clear guide for recruitment, appraisal and employee behaviour.
Community Engagement
We actively encourage business-wide and employee support for local communities and good causes and have a Microlise Community Engagement group (MCE) to manage our business-wide initiatives. Our support extends from being a proud corporate sponsor to large charitable organisations such as Transaid to supporting local orphanages in India, providing sports kits to clubs, books and resources to primary schools, and supplying local foodbanks in and around Derbyshire and Nottinghamshire.
Transaid
Microlise has been a corporate supporter of Transaid since 2015. The organisation was founded by HRH The Princess Royal, the CILT and Save the Children, and works to put transport infrastructure in place and raise transport safety standards in the developing world.
Our staff have raised money through innumerable activities, including teams taking part in fundraising cycling challenges in South Africa and Malawi, through internal events and by supplying our industry and technology expertise to Transaid in support of their in-country projects.
Armed Forces Covenant
Microlise is a proud business signatory of the Armed Forces Covenant. With a number of former Armed Forces personnel already working within the business, Microlise actively works to attract former Armed Forces personnel who wish to enter the transport and logistics industry and build long-term careers in the sector.
Ethical Supply Chain
Microlise is committed to ensuring its employees and those employed within its supply chain, are not being exploited. Also, that they are safe, that their income is in line with minimum wage legislation, or greater, and that health and safety and human rights laws and international standards are adhered to, including freedom of movement and communications.
Read our Modern Slavery Statement for more information.
Section 172 Statement
The Directors are required by the Companies Act 2006 to act in the way they consider, in good faith, would be most likely to promote success of the Company for the benefit of its shareholders as a whole.
The Directors are aware of their obligations with regards to matters under Section 172, and our full statement can be read here.
Gender Pay Gap Analysis
As per UK Government requirements, Microlise has carried out analysis of the pay difference between male and female employees.
Like many other organisations in our sector, there is a disparity between the percentage of women and men retained by Microlise Limited.
As a company, we are actively working to address this imbalance through a number of initiatives including targeting local girls schools to highlight the diversity of roles and successful career paths that are available within the sector.