As the driver shortage continues and the industry begins to prepare for the added pressure of a busy holiday period, it is more important than ever that operators are getting the most out of the time available to them and to their drivers.
We have further expanded operator information in our latest product release, helping transport officers to make fast and well-informed decisions about the most efficient way to use their fleet while remaining compliant with working hours legislation.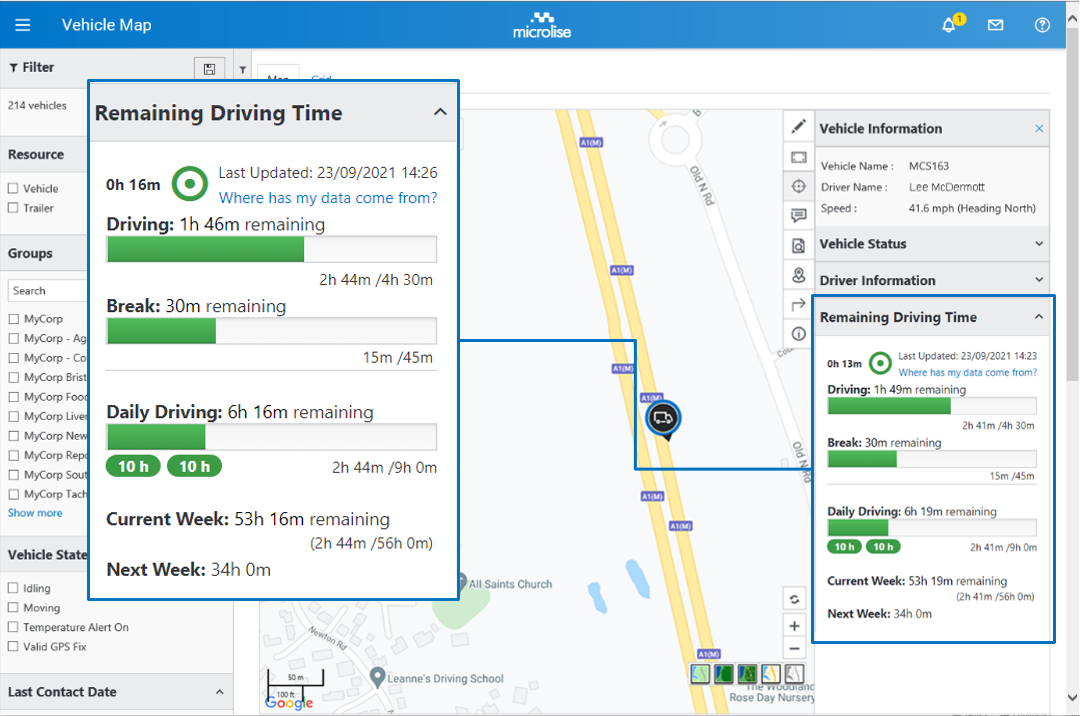 To help our customers decide whether to take on that last minute, unplanned delivery or collection and know exactly which of their drivers is best suited for the job, users of our Remaining Driving Time (RDT) features can access a quick breakdown of how long their drivers have been on the road, and how much rest time they have used, along with the number of extended shifts they still have available through a grid-style view of their RDT data.
The grid view, which was added in a previous release, allowed for a more in-depth look at driver activity over a previous two-week period and included colour coded icons to show how many extended work shifts have been taken and which drivers could take on extra work without posing any infringement problems.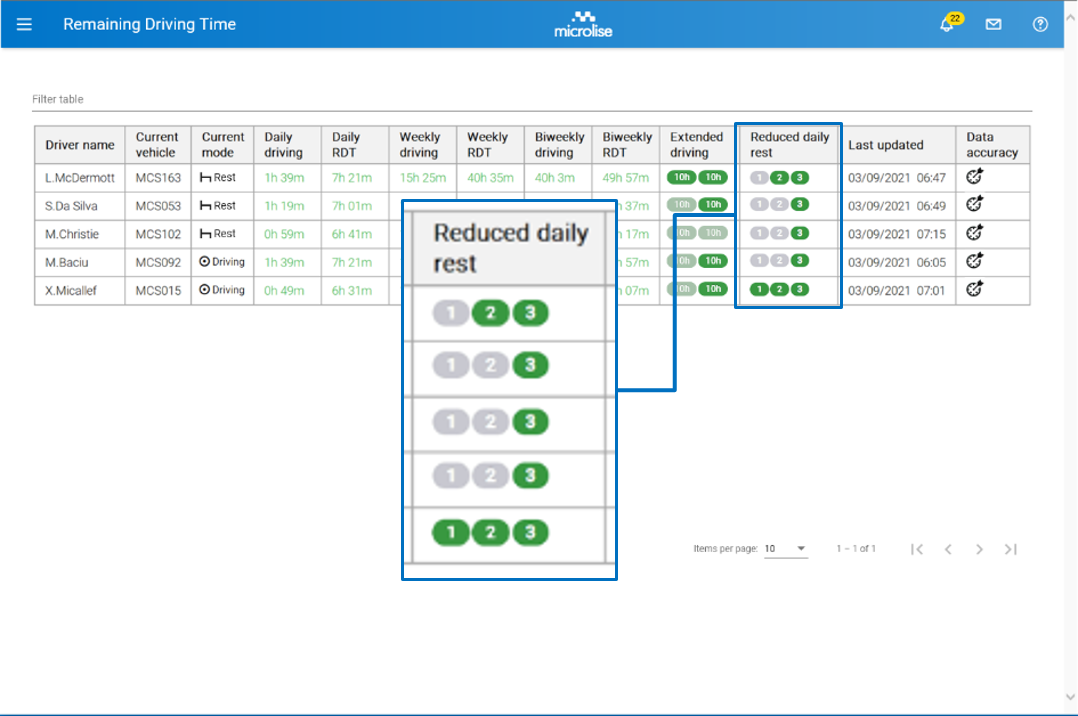 With direct links between the Microlise Web Portal and the TruTac driver screen, customers using driver tacho data can also get a more complete picture of their driver's working hours both in and outside of their vehicle, with visibility of both recorded driving times and any additional work completed over a two-week period.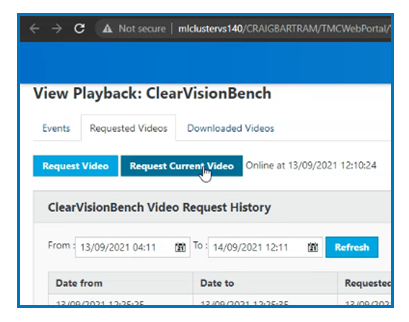 Improvements to our ClearVision camera functionality will also allow customers a view of what their drivers see on the road to be able to make choices confident that they have the full context necessary to resolve any issues. The Request Current Video button will automatically request the last available video footage within the previous three minutes. Footage can be requested from a vehicle's on-board cameras to provide an up to date visual of traffic and weather conditions, as well as any obstacles that might be preventing a driver from completing their objectives.
To make it easy to monitor on the road driver activity and help customer service staff investigate and resolve problems quickly, the Geofence Maintenance quick report has also been enhanced in this release.