We recently attended DSEI and engaged in some valuable and targeted discussions with key military personnel and relevant suppliers.
Data remains very much at the forefront of people's minds, particularly to inform the future equipment strategy, the Equipment Support Transformation (EST) Programme and the Land Industrial Strategy.
The fact that Microlise can provide unbiased, timely and accurate data from connected assets proved of particular interest as it can support Defence teams to ask the right questions of its suppliers.  With the right digital backbone in place, land platforms and assets can be connected to secure servers to enable data-driven support.
At the event, we held talks with senior personnel, who are responsible, among other things, for developing and overseeing the implementation of a pan-Defence strategy for Support. We also met with Staff Officers from across the Land Domain to discuss how we can better support their tactical and strategic decision-making.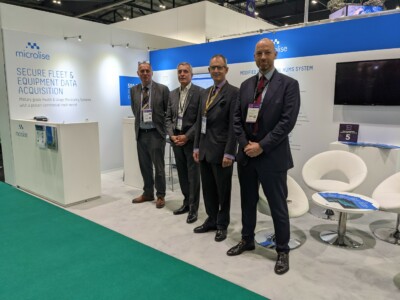 Industry Vehicle and Equipment suppliers from across the globe were also well represented at the show and we had a number of productive sessions with them.
With lots of talk about what to do with all the data we are receiving and how we can best harness it to support more efficient and effective operations, we were delighted to discuss how an unbiased, secure and commercially-proven system can unlock value by providing timely and relevant data that can be converted into actionable information.
I look forward to continuing these conversations where data will, doubtless, continue to be the primary focus.