Focused on further improving our existing functionality to provide an enhanced user experience for customers with enhancements across our range of solutions, the 21.8 product release introduces the ability to use our Single Sign-On functionality to move seamlessly between the Microlise Web Portal and TruControl, the simple, all-round compliance management tool created by TruTac, a Microlise Group company.
Customers using our mobile ePOD app, SmartPOD, will see an enhancement to the loading screen with this new release. Items presented on-screen to be loaded are now sorted depending on their loading or claused status, helping to make the loading process faster and more efficient. Staff using the app will also no longer need to scroll down the list on the Loading screen to find any items yet to be loaded – these will now be presented at the top, making it simple and fast to assess how much is still outstanding as part of a loading task.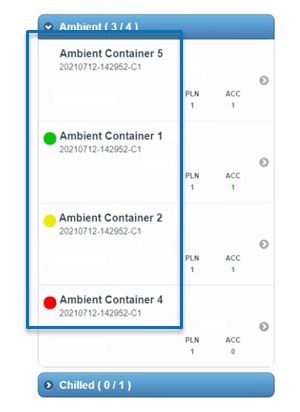 TruTac, part of the Microlise Group, provides market-leading expertise across logistics software, data and compliance. It's TruControl software product contains various software applications all in one place for simple, all-round, compliance management.
As part of the 21.8 Release, customers using our Fleet Performance functionality can now benefit from direct system links on various pages across the Web Portal such as the SEB and live Fleet Visibility map to the related areas (such as their TruControl Dashboard and Driver Manager) within the TruControl software, with seamless integration available between the two for customers using Single Sign-On for those with the right access permissions.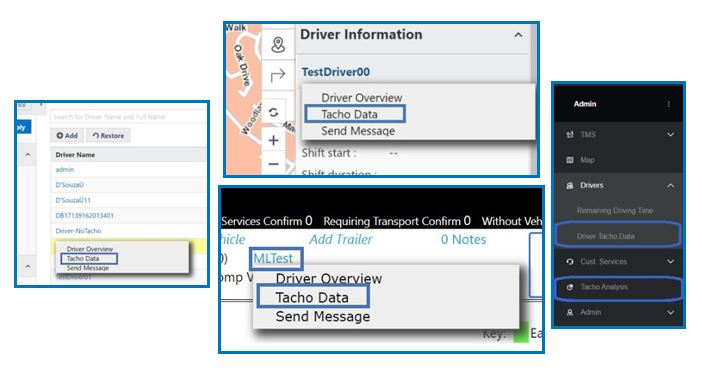 For customers with our Planning & Optimisation Tool, several quality-of-life enhancements have been made to the service to increase the flexibility and speed of using the Tool to create automated and detailed plans.
Manual adjustments can now be made to plans within the Planning & Optimisation Tool's map functionality (previously available on the timeline only) and manual planning is also available from the Routes Overview and Route View screens. Users can assign orders to an existing route, move orders across planned routes, and un-assign cancelled orders as necessary, allowing for faster and more convenient plan creation which meets the specific needs of a user's operation. In a future release, plan violations caused by these manual adjustments will also be displayed on the map view.
It is now also possible to search via text entry and apply sorting and filtering via a wide range of attributes to both journeys on the timeline view, and unassigned orders in the unassigned orders panel, in order to speed up the process of conducting administrative tasks via the Planning & Optimisation Tool. The search results can also be sorted in ascending or descending order depending on user preference. A comprehensive list of the available search attributes and filtering criteria can be found within our full length 21.8 release note documentation.