With fleet operators across the country working hard to make the most of their time and resources to meet the upturn in seasonal demand, our latest product release expands on our existing features to help support more efficient site visits and more effective planning.
Many of our customers, particularly retailers, operate a range of site types for different services within their operation. This means that a driver workflow at a depot, for example, would be very different to one at a store with store workflows also varying, depending on size and stock held. With a single workflow applied to all, the driver will often waste valuable time skipping through steps that are not relevant to the site they are delivering to or collecting from.

To improve site turnaround times, customers can now assign site-specific tasks to different Site Categories within the Task Maintenance screens of the Web Portal. Once a Site Category has been added, it will remove the associated task from the driver's workflow for all the locations matching that chosen category. Tasks can also be made mandatory to ensure that the driver must complete them before they can progress, ensuring that drivers keep to preferred on-site processes during the course of their day.
From a driver's perspective, the changes simply 'declutter' their in-cab screen. On arrival to or departure from a site, the driver will only see a workflow that is relevant to that site type on their device – making the process quicker – and easier to adhere to.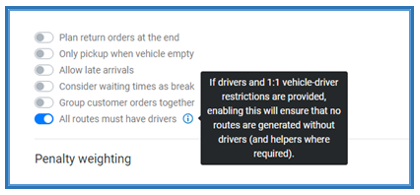 To improve the efficiency of creating journeys with the Planning & Optimisation Tool, we have added a range of new customisation options for users to further streamline the amount of administration that goes into making new plans.
Before running the optimiser, users can now choose to apply new rules such as disallowing certain sites or defining which orders can be loaded onto a vehicle. Customers can also be given up to three levels of priority, ensuring that any urgent orders a user knows about, will be optimised first. The tool will then work within these new boundaries to enable users to create optimised plans that meet their needs with as little manual intervention as possible.
Site information, delivery sizes, and the expected level of physical stress involved in a site visit (such as lifting a heavy object as part of a delivery) are all factors that are accounted for when the optimiser assigns extra help to a driver. These 'Helpers' are now included in the Master Data set as part of the new product release, making it simple and easy to specify where and when the optimiser should require them, as it generates new plans.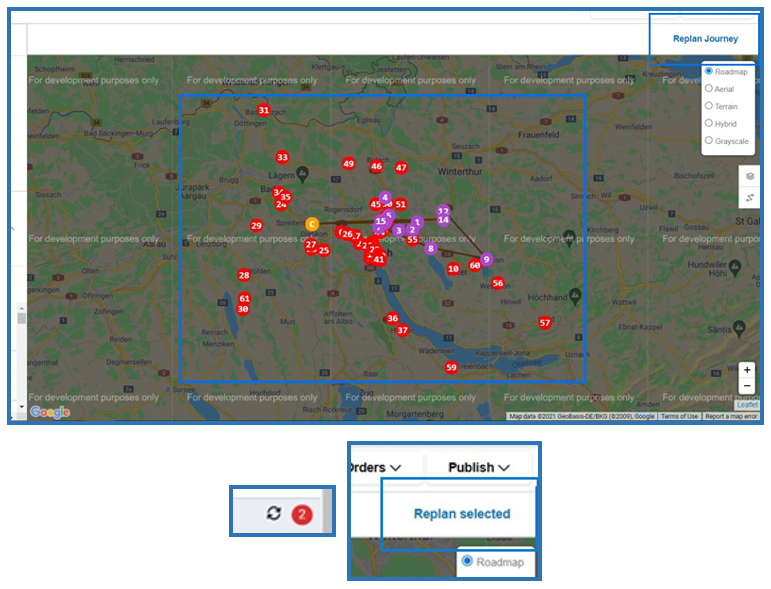 The ability to re-plan established plans directly on the Map View has also been introduced, continuing our efforts during the course of 2021 to bring the functionality of the Map View closer into line with the Timeline View. This will help to further save administrative time by allowing both small changes and a complete re-draft of an individual plan to be manually produced directly in one screen.