Microlise Christmas
As another year draws to a close, it is a time of generosity and of coming together. We've spent our advent charity fundraising, along with getting our best Yuletide attire on and hosting a festive day.
Tis' the season and we've truly stepped into Christmas with a sack full of activities and causes to show our holiday cheer. We were all invited to come join in some good food and Christmas fun, at our annual Microlise Christmas Day!
Our day began with Christmas garments galore! We had prizes for best … and worst outfits. Followed by a rather unconventional Christmas lunch with Indian cuisine, pizza, and sandwiches. Though we did save room for some mince pies!
Putting our festive thinking caps on for the Christmas quiz, prizes were up for grabs for first, second, and third place. As well as a prize for the best group name (which just so happened to be 'jingle my bells').
Annual Employee Awards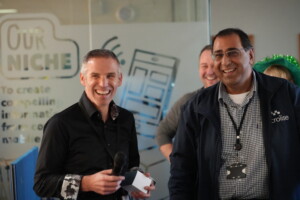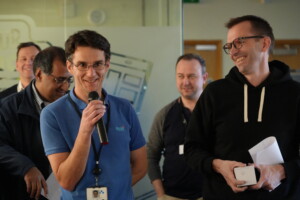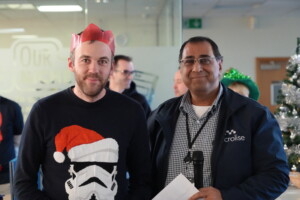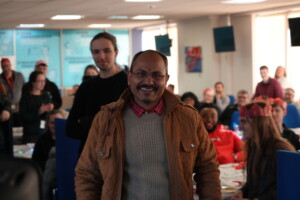 We also announced the winners of our Annual Employee Awards, only for those who have been nice and not naughty! Towards the end of this year, we all cast our votes on a multitude of categories – 17 to be precise! These included Lifetime Achievement, Innovation, Unsung Hero and those who best represented our Company Core Values.
Christmas Hampers
Santa came to town early this year as we handed out our annual Christmas hampers with some delicious treats for our Microlise elves. For the remote elves who couldn't join the celebrations, their hampers were sent to their home addresses (the North Pole of course).
Festive Fundraising
Christmas is the season for giving, and we took the opportunity throughout this frosty period to give a little back, whilst supporting and arranging donations to local charities in the East Midlands including; Emmanuel House, Baby Basics, Bundles of Hope and the RSPCA. Allowing us to provide some much-needed supplies to those in need within the local community.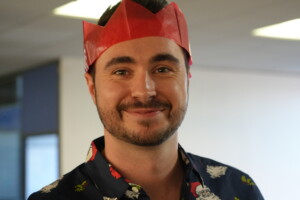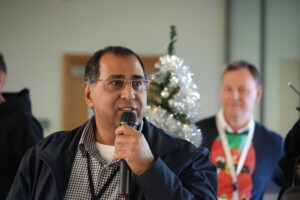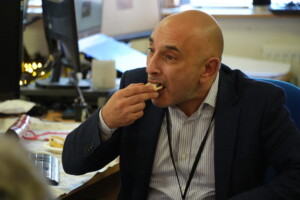 With that glimpse into our Yuletide celebrations, we hope you have yourselves a wonderful Christmas and a Happy New Year!