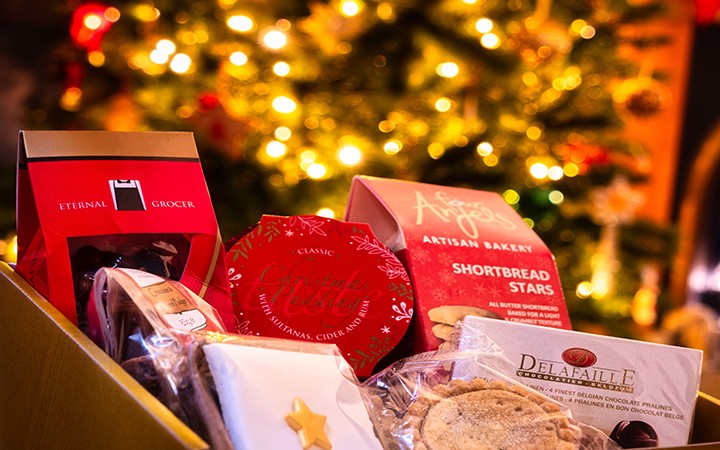 During advent, the Microlise team traditionally receives 12 daily gifts which an army of elves place on everyone's desks before the offices open every morning. This year, with the vast majority of us working from home, our thoughtful elves had to come up with a socially-distanced and equally delightful plan B.
With a fair amount of forward planning and logistics our Advent event for 2020 is in full swing at Microlise HQ.
A selection of Christmas wine was first delivered to everyone's home. A festive hamper full of indulgent goodies including Christmas cake & pudding, biscuits, chocolate truffles and more completed the gift-giving.
For those of us who don't want or need any additional presents at this time of year, we have the option to return our hampers. The senior leadership team gifts them and other donations onto a local charity that supports families that struggle on a daily basis – and particularly at Christmas-time.
Our Advent initiative sits alongside other extremely popular annual events like our summer family BBQ, or the gifts we receive for Easter and Valentine's Day.