Offering you a quarterly update to the benefits delivered through new features and functions within your Microlise system, this session covers releases from recent months.
Each Microlise Product Release gives you more and more functionality. However, full features are often built over many releases, combining to increase the value of your Microlise system.
Join Neil Selby, Senior Business Transformation Manager at Microlise for this 45 minute webinar which aims to build a bigger picture around what has recently been released, what the improvements mean to your role and the benefits they bring to your operation.
Presenter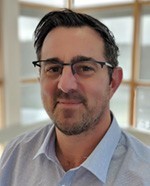 Neil Selby
Senior Business Transformation Manager