Our product team has been hard at work for our 21.5 release, building on existing services, developing new functionality, and supporting customers as they transition back to normal operations as national lockdown restrictions ease.
In future releases, we will be making short customer surveys available in certain sections of the Microlise Web Portal so that users can help to guide and prioritise enhancements we make  as a part of our continuous improvement program.
Customers with Journey Management who track journey progress with our live Schedule Execution Board can now gain a clearer and more accurate picture of their operational efficiency in real time. By customising the SEB, users can quickly and easily distinguish between the current variance in their planned vs actual (which is displayed on the interface in brackets) as opposed to what may have originally been planned.
To support trend analysis and interaction between the Web Portal and/or Mobile Devices across the team, a new quick report has also been developed as part of the 21.5 release.
The report is based on the existing Driver Day Activity report, with the addition of a column to document 'unaccounted time' which highlights areas that are missing data due to low levels of user interaction. This will help customers to identify possible areas for improvement to maximise system engagement.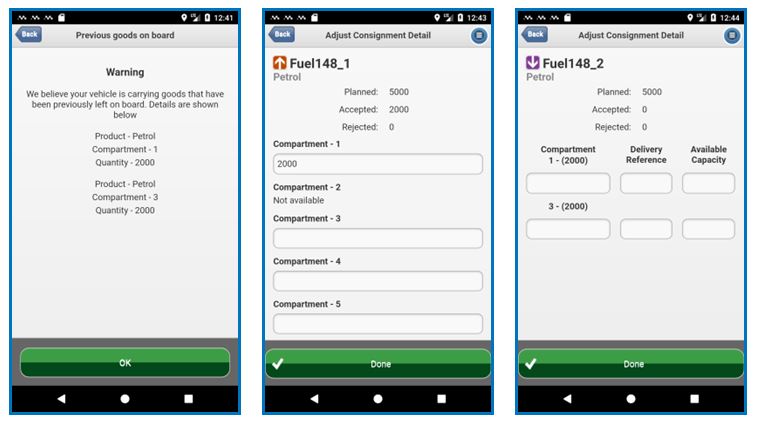 With changes to the way the SmartPOD mobile app handles vehicle compartments, customers can now have more visibility and control of any ordered or delivered goods being handled by their drivers.
Drivers must give a detailed summary of the goods in their vehicle compartments via SmartPOD and will need to provide a reason code for any discrepancies. Drivers are also prevented from storing more than one product type in a compartment at a time, which will help to reduce the likelihood of lost goods due to accidental cross-contamination and will improve driver safety when handling potentially hazardous materials.
The breakdown information will be available to customers on the Web Portal. It can also be made available to third party providers within the delivery note and can provide customers with automated tracking via the app, for improved delivery control.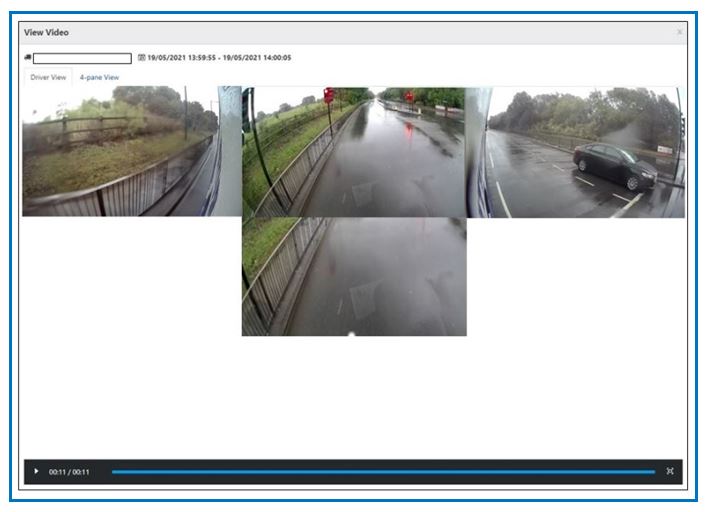 Fleet Performance customers who make use of our ClearVision Camera solution and review their captured footage via our video player can now choose between our standard four-panel display and a new, clearer and more intuitive T-shaped display designed to allow reviewers to watch their footage from the same perspective as their driver.
With all cameras fitted, the left mirror camera is now viewed on the top left, the right mirror camera viewed on the top right, with the front and rear cameras in the centre to match an in-cab view.
To ensure that customers can use more accurate and detailed location data within our Planning & Optimisation Tool while planning their orders (down to specific street address, region and postcode level) we have introduced accurate geo-coding for UK addresses within a previous release. With 21.5, we are pleased to announce that the range of our geocoding functionality has now been extended to include the Middle East, Australia and New Zealand, and all countries within the EU, ensuring that the most accurate address data is provided for planned journeys overseas.
A deeper dive into some of the product enhancements discussed here, and other areas of interest within the wider system, will be provided in our quarterly product webinar.
Customers are encouraged to sign up and attend on the 26th May for a more detailed look at how product enhancements over the last few releases can help improve and support customers with journey planning and live execution through to final performance analysis reporting.