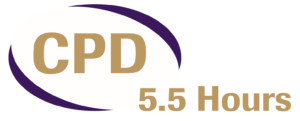 Join us at Europe's largest transport conference – free to attend – and earn 5.5 Continuing Professional Development (CPD) hours from the Chartered Institute of Logistics and Transport.
And if CPD points aren't enough to convince you that you need to be there, here are 24 more reasons why you should join us on 16 May.
—
Featuring the UK's Biggest Transport Operators – Hear from the two largest transport fleet operators in the UK.
Have Your Say – You will have the power to respond and ask whatever you like on our real-time polling app. Got something you want to ask? Have our speakers address your point live, or in our post-presentation video interview by Media Partner, Motor Transport.
It's Free – You won't pay a penny. Not for parking. Not even for lunch. All you have to do is get yourself there.
Full RHA Workshop – Whether you are a member or not you will get unadulterated access to the Road Haulage Association's leading experts as they share their knowledge and wisdom.
The Latest Tech – Microlise will be giving an overview of its roadmap and providing a glimpse of innovations just around the corner.
Truck Manufacturers Assemble – They're usually more used to assembling trucks. This time it's the manufacturers who themselves will be assembling to talk about the latest in truck design, future plans and issues impacting the industry.
Even Better Seating – We heard reports last year of some slight discomfort. We can't stand – or sit – for that. Our guests have to feel happy and content in the auditorium. We've gone to extra lengths to source new seats this year!
Innovation for Transportation – We have put innovation at the heart of the conference this year. We've planned to quite literally build an entire zone for it. Come and find out what's new and innovative in the market-place.
Comply or Die – The Traffic Commissioners for Great Britain will provide the latest intel. The organisation's most senior traffic commissioner will be in the building to answer your questions and present his vision for future enforcement.
Run for the Skills – With a shortfall in HGV drivers, and the apprenticeship levy in full effect, there's never been a better time to find out all about the latest skills landscape. We have an entire workshop stream dedicated to it.
Be Part of Europe's Largest Road Transport Conference – Don't take our word for it. Quentin Wilson, our dynamic host, has boasted on many occasion that the conference has grown to become the largest of its kind in Europe.
It's Easy to get to – Coventry is central. It's just off the M69. You can park just outside The Ricoh Arena. Need we say more.
Early birds do catch the worm – We know that transport professionals are early birds. That's why we kick off our workshop sessions from 7.30am (main conference after 9am). This means you can make the most of the day and be finished before 3pm to miss the afternoon rush.
Seek fame and fortune – Motor Transport, our media partner, will be there with a team of journalists covering the twists and turns of the day, as they unfold. There will even be a TV studio. Play your cards right and you could even be interviewed.
Electric Dreams – We are all hearing that the future is electric. Find out how Royal Mail's fleet of electric vehicles are faring. Hear from manufacturer Arrival on how the latest tech is developing.
The Death of Diesel – With mounting pressure on Diesel from Government and vilification in the media, the UK's Innovation agency, Innovate UK, will outline findings from the latest trials of electric, hydrogen and dual fuel vehicles. Will they be a substitute when Clean Air Zone fees kick in?
Buy Some Stuff – In the market for some transport gadgets? Maybe some parking services? Or new trucks? Visit our exhibitors, all in one place and ready to answer your questions.
Meet industry friends – With 1,200 visitors in 2017, the conference has grown to be one of the biggest gatherings of transport professionals in the country. Schedule in a meeting with colleagues and network with friends you've not met yet.
Get the low down on Platooning – The leader of the world's first platooning trials to take place in a live operating environment will take to the stage. The chief executive of TRL will give a live update.
Get expert opinion – Our keynote speaker lives and breathes transport and logistics. Understand his view of the landscape and how you can prepare for the future.
Brexit clarity – OK, so Brexit is as clear as mud. We can't clear it up for you completely, but we can get the big industry bodies in a room, working together for the good of the industry. Our optional afternoon workshop will arm you with all you need to know.
Learn – Find out what others are doing and how you can do things better.
No charge for parking – Hours and hours of free parking. No catches, we promise.
Demo Zone – See the latest and greatest transport technologies demonstrated right before your eyes.
One Extra Reason? – OK well if 24 reasons just weren't enough and 25 is your number, every delegate will walk away with a bag full of goodies from sponsors, exhibitors, and of course Microlise!