Many of our customers appreciate the added convenience of ecommerce and scheduled deliveries, as it allows them to be more flexible and offer a quick and positive payment experience. In our current release, we have made several improvements to our SmartPOD app, ensuring a smoother, clearer payment process for drivers and that a more comprehensive spread of data is available on the Web Portal for office staff.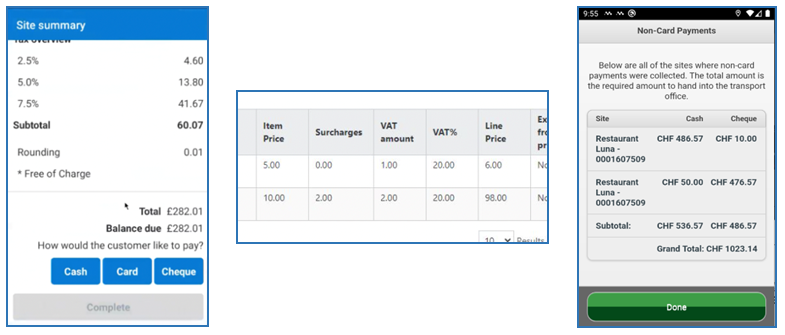 Regardless of whether a customer finds it more convenient to pay by cash, cheque, or card (via WorldPay) the SmartPOD app now enables drivers to accept payments in all common forms, so that they can opt for the payment method that works best for their operation.
As a quality and time improvement for drivers, any payment information already present in the system is now populated automatically, particularly useful in the case of repeat or frequent deliveries as drivers can get back on the road that much quicker after a successful delivery. Once a payment has been made, drivers and end customers can review a clear list of transaction details on the SmartPOD app, and the driver can enter a customised reason code if they need to record any special authorisation or if they encounter any issue as they process a payment.
Bank notes and cheques can be securely stored in a wallet with a specially assigned ID number recorded through SmartPOD. Once accepted, the driver can head back to their transport office with a full list of all non-card payments provided to them on the app. This allows drivers to see exactly what they need to hand in, and makes it easier to keep financial records clear and current.
A wider range of payment information for each individual site on the driver's route is now also available to office staff via the Web Portal. It has a variety of dedicated pricing fields available so that it is easy to build a picture of any payments that took place at each site, and to see whether there were any issues or authorisations needed to complete a transaction. Pricing information for ad-hoc items can also be excluded from price calculations to provide an added degree of clarity.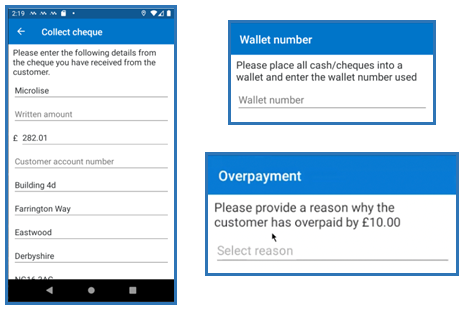 As customers prepare to enter a second Christmas period with the added pressure of Covid safety measures, we have focused our efforts on expanding the types of different shift patterns that our Planning & Optimisation product tool can cover, providing more operators with increased flexibility across both planning and execution.
Up until now, it has been easy for users to create optimised plans that would automatically incorporate their driver's planned work for a single shift. However, with many operators planning shift patterns for their drivers across entire weeks, and many drivers stopping and resting overnight instead of returning to their transport office during the same shift in order to stay compliant with driver's hours legislation, this approach proved limited.
We have now expanded the amount of shifts available to work into the optimisation tool, up to a total of five. This allows users to make optimised plans that span their driver's whole working week including driver breaks and daily rests, whether that be to accommodate a simple stop-over after a delivery at one site, or a complex chain of activities at several locations.
Planned routes – now including separate indicators for breaks and rests – can be reviewed and changed on the timeline view where the initial optimised plan provides a good foundation, but perhaps needs a few manual tweaks before the planner is fully satisfied. As the optimisation tool is capable of working across various regional time zones and applying these automatically to any rest breaks, users can also be confident that local legislation around driver's hours is supported and any plans created will remain compliant, regardless of where drivers are operating.